Chrome effect
Decorative spray paint for a stylish shiny effect. Gives smooth surfaces a high-value, metallic, shiny chrome look. Especially suitable for indoors. Not abrasion-resistant. Do not coat with clear coats.
Elegant chrome-silver effect
Metallic chrome effect paint
High-value, elegant chrome-silver look
Ideal for handicraft and decoration objects
Not abrasion-resistant, suitable for indoors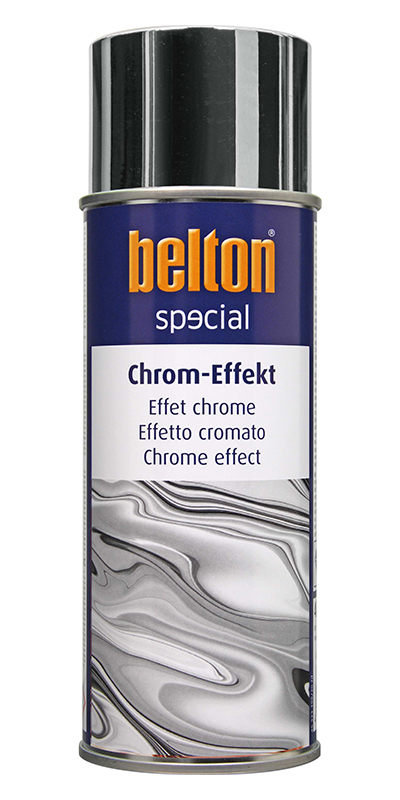 Colour selection
The colours used appear differently on the screen and are therefore not binding for technical reasons.
chrome effect
400 ml
Art. No.: 323200
chrome effect
150 ml
Art. No.: 326020
There is no colour selection.
Properties
Paint structure
► Note: Before priming, clean, degrease and remove any rust from objects that are to be painted. To ensure optimum adhesion of the paint, sand before and after priming. The surface to be painted must be clean, dry and free of grease. Do not spray onto synthetic resin coated surfaces because the paint may lift.
Binding agent base: Acrylic resins
Spray application: 1 evenly thin layer
Layer thickness: 15-20 μm
Spray distance: 15-25 cm

Drying times:
- dust-dry: after approx. 20 min.
- fast-to-handling: after approx. 60 min.
- dry-hard: after approx. 24 hours
Recoating:
- with itself: at any time
Downloads